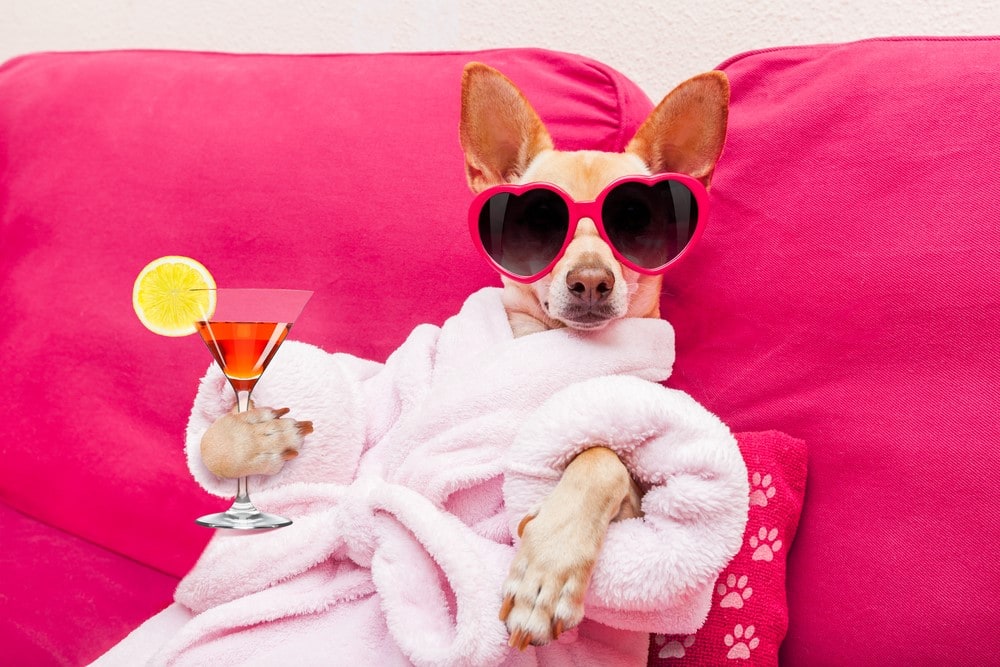 This winter season doesn't exclude your dog in your travels. No need to make boarding arrangements for your furry best friend at the kennel or an unfamiliar dog sitter. Pack your luggage and your pooch and head to a dog-friendly destination for the holidays or just because!
Barkwells | Mills River, NC
Head out to Barkwells located in the scenic mountains of western North Carolina. The dog lover's retreat features eight upscale dog-centric cabins secured on over 8 acres of land run and play or take a swim in the enclosed pond. Each cabin features several luxury amenities including, a hot tub, a cozy fireplace, wireless internet, a gated porch and a private fenced in yard. Your dog will also have the opportunity to make new friends with farm animals like chickens and goats.
The Benjamin | New York, NYC
If you are dreaming of a 'White Christmas' then it probably makes sense to head to New York City for a stay at The Benjamin located in east Midtown. They offer a distinguished program called goodDogs a partnership with New York-based dog treats curator BarkBox. For a fee of $60 per day dog's can enjoy vet approved hygienic products, treats, and toys from BarkBox. They also provide collapsible water bowls, paw wipes and plastic bags for use while taking a stroll with your pet. Additional perks of the goodDogs program is an in-room pet mini bar filled with dog treats from Bocce's Bakery and non-alcoholic Bowser Beer. A donation of $10 per pet stay is donated to the 'no-kill' Animal League.
Epic | Miami, FL
Head down to Miami for a stay at the Epic Hotel. Bring your dog regardless of his breed, size or weight for no additional charge. Staff members welcome pets by name and are provided with amenities that include; dog mats, food, treats, plush beds and water bowls. The concierge also will provide a list of pet-friendly boutiques, groomers, parks and restaurants for you and your pet to enjoy.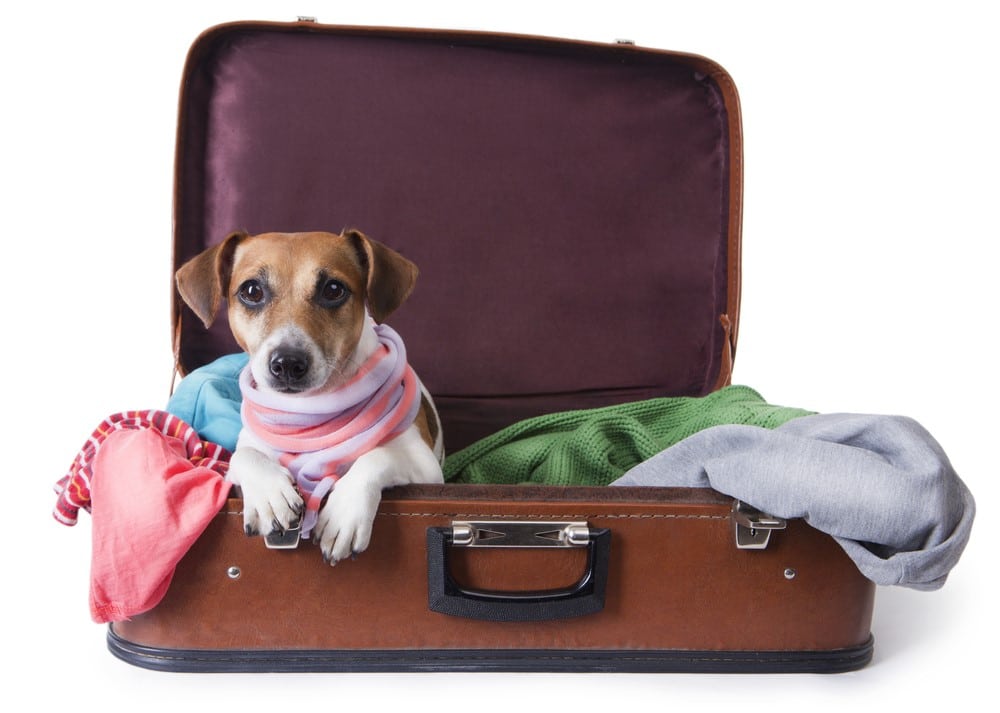 The Kimpton Muse Hotel | New York, NY
Another notable pet-friendly hotel in New York City is The Kimpton Muse Hotel in Manhattan which features lavish in-room pedicure packages appropriately named Pampered Pooch and Hers and Furs. Upon arrival, the dog and his human are greeted with a welcome package filled with treats. This hotel is extremely pet-friendly they have hosted pigs, penguins, and snakes! They also have a charming 'Director of Pet Relations' on staff named Ginger, a teacup Pomeranian to give you and your dog a warm welcome. Take your dog for a walk at an award winning Bryant Park only four blocks away.
Laurel Inn | San Francisco, CA
Travel to the sunny west coast for a stay at the Laurel Inn in Pacific Heights, San Francisco. Complimentary dog treats and tennis balls are provided in the lobby. Dogs are treated to a chew toy, a city guidebook for pet owners, dog beds, a personalized welcome letter (i.e, Dear Sparky) and a water bowl. Dogs of any size are welcome to stay in their spacious apartment style rooms at no additional charge. Enjoy a hike at nearby Presidio National Park.
The Little Nell | Denver, CO
Pamper your dog at The Little Nell an AAA five-diamond awarded hotel conveniently nestled in the Rocky Mountains. Dogs are treated to luxury amenities such as comfortable pet beds, strolling on dog-friendly walking trails by the concierge, a Puppy Jet Lag Kit and epicurean treats. The meals only fit for dog royalty include delicacies such as grilled chicken breast or local ground beef paired with carrots, brown rice, and scrambled eggs in luxury doggy bowls.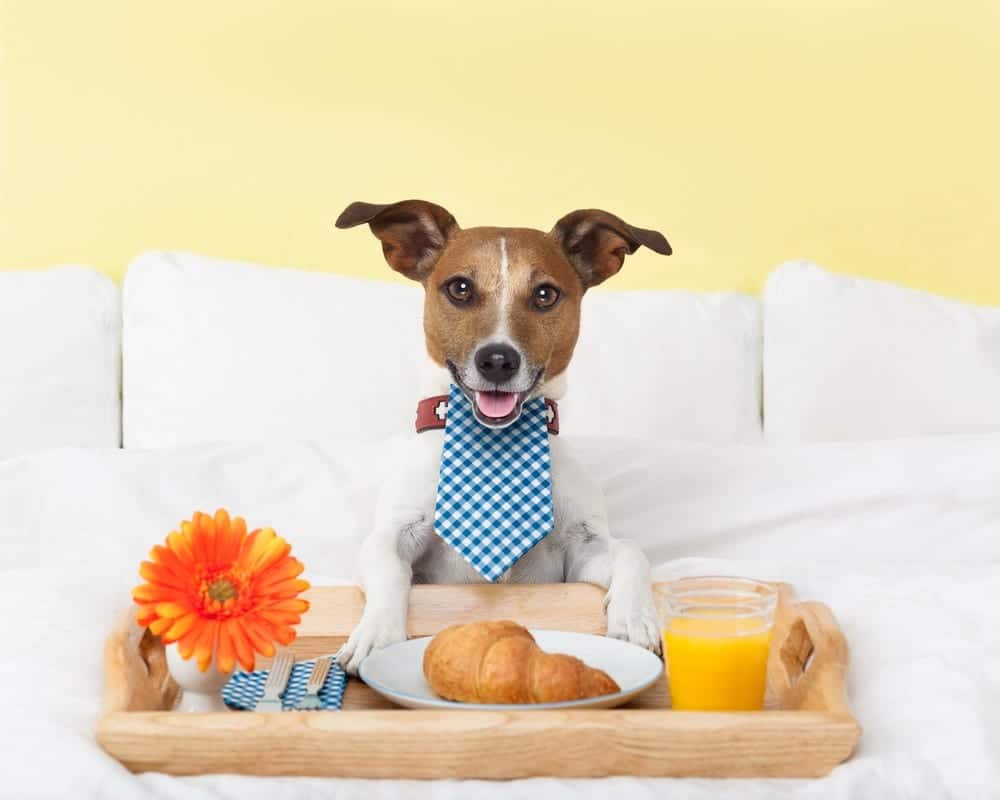 Naples Bay Resort | Naples, FL
Escape to warm and sunny weather in Naples, Florida; where it is common to see teacup Yorkie being carried around in a designer handbag or a Norwich Terrier getting pushed in a blinged-out stroller. Lodge at Naples Bay Resort where you and your dog can enjoy waterfront balcony views, spa, fitness center, a lazy lagoon river and private cabanas. Dine with your dog on the patio of Fred's Food, Fun & Spirits where he or she will be greeted with a cold drink served by a member of the waitstaff. For dessert head over to Sassy Cakes and snag a gourmet cupcake for yourself and a pupcake for your pup. Take your leashed dog to Keewaydin Island (only accessible by boat) or opt for no leash at three dog parks in downtown Naples. Spoil your dog at Naples Dog Center & Salon.
What is your favorite dog-friendly spot for a winter vacation? Share your comments below.
Author Sloan McKinney