The Hero in Your Life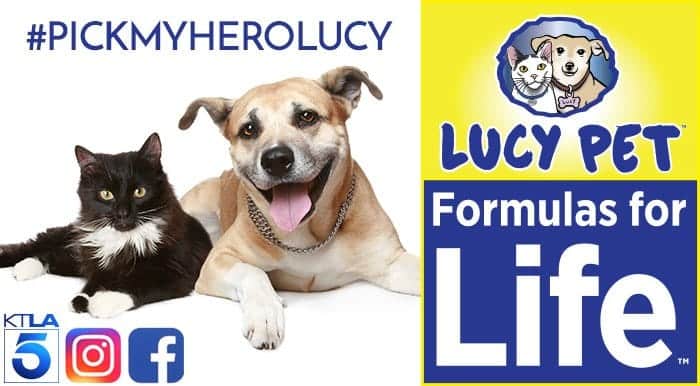 By Rick Rockhill
Over the past decade, I've had the honor of working closely with a wide variety of service dog organizations. I continue to be amazed by what animals can be trained to do for us. From guide dogs for the visually impaired, therapy dogs for veterans and PTSD patients, diabetic alert dogs, explosive detection dogs at public events or at the airport, military working dogs, local police dogs and much more; service dogs truly make an important contribution to life every day.
We also often hear stories of how everyday pets do heroic things in our communities. Dogs who save children from near accidents, pets who wake up families during the night to save them from a fire to cancer-patient emotional support, it seems every week there is a heart-warming story of how pets are heroes.
Right now, we're celebrating International Assistance Dog Week along with our friends at Southern California's KTLA TV. Lucy Pet wants to help raise awareness of the many formally trained assistance dogs and also the everyday heroes in our lives. Whether you have a formally trained service animal in your life, or just have a heroic pet, Lucy Pet and KTLA would like to see their photo.
Upload a photo of your pet to Instagram or Facebook with the hashtag #PickMyHeroLucy and tell us why he or she is your hero.  You can also submit a photo and description using the link below.  The winner will receive a year's worth of dog or cat food from Lucy Pet Products.  Good luck!