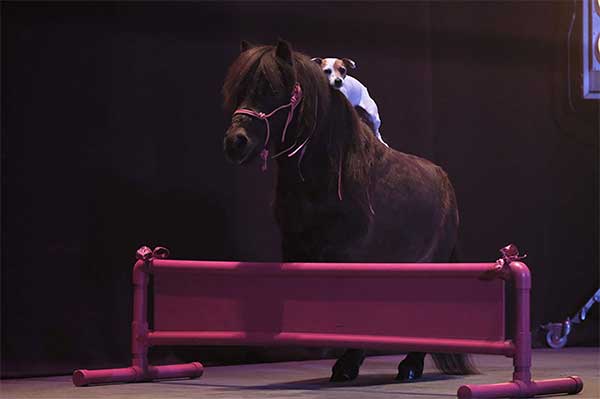 Every so often a movie just strikes the perfect chord and resonates with you. As pet lovers, we appreciate movies that reinforce the human-animal bond and how animals bring out the best in all of us. When the folks at Sony Pictures Home Entertainment shared the heart-warming film ADVENTURES OF DALLY & SPANKY with us, we wanted to be part of its debut.
Lucy Pet has partnered with radio stations nationwide in promotion of the movie. We're giving away Lucy Pet Hip to Be Square Dog treats and multiple grand prizes of free dog food to lucky winners from each station. Dogs love Lucy Pet treats because they are meaty, wholesome and healthy treats too. These treats are the choice of many movie and tv dog trainers to get dogs to do tricks and stand at attention. Check out the delicious and healthy dog treats that radio station listeners are clamoring for with this ADVENTURES OF DALLY & SPANKY movie give-away.
This movie is a really cool story, based on the amazing real-life dog and pony friendship that took the internet by storm. Sony Pictures made it into a feature-length film and now finally ADVENTURES OF DALLY & SPANKY is available on DVD and Digital through Sony Pictures Home Entertainment.
As we mentioned, this story was actually inspired by the true animal friendship of a Jack Russell Terrier ("Dally") and a rescued miniature horse ("Spanky"). The story of Dally & Spanky's bond has captivated the hearts and minds of so many animal lovers and families from the original home videos online watched by millions.
<<<<Check out the trailer here
As a feature film, the story of ADVENTURES OF DALLY & SPANKY goes something like this: Addy and Ella are teenaged half-sisters with little in common. When 17-year-old Addy loses her father, she retreats from her family and struggles to deal with his loss. Ella, with her dog Dally, reaches out to create a bond with Addy and Spanky, the miniature horse she's just inherited from her father. Not only do the animals get along, but they quickly become a dynamic duo thanks to Addy and Ella's training. Their act quickly goes viral and wins their high school talent show, bringing the girls closer! Unfortunately, the family realizes that the cost to keep Spanky is too high and they'll have to send him away. But Addy gets an idea and submits their routine to a popular TV talent show. Now, it's all or nothing…and the amazing happens in their story.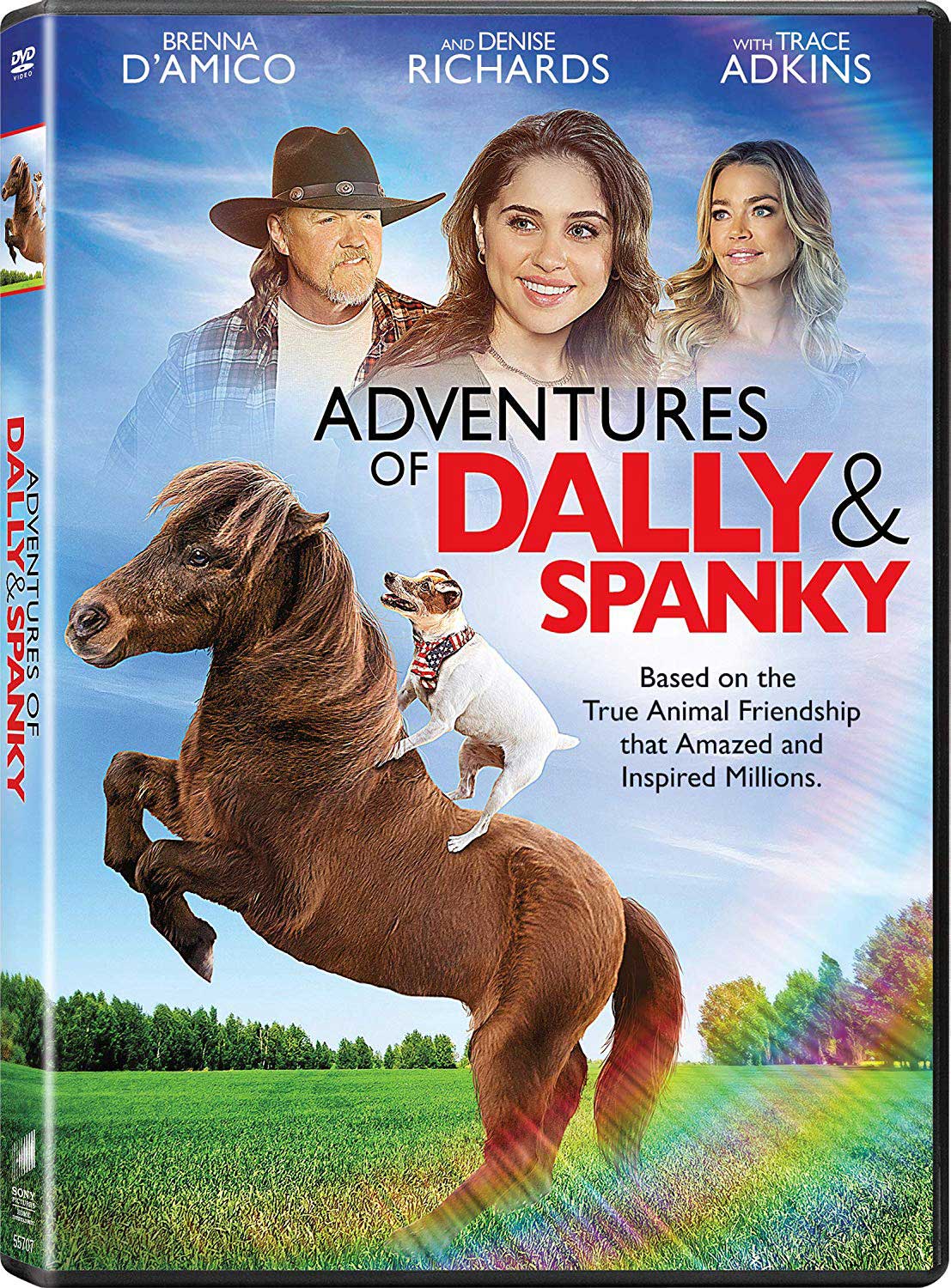 The film boasts a talented cast, including Brenna D'Amico (TV's "Descendants"), whose father is played by country music superstar Trace Adkins, and Reylynn Caster (TV's "American Housewife") star as half-sisters who prove that anything is possible when their two animal companions form an unlikely bond that sends their family on an amazing, inspirational journey.    ADVENTURES OF DALLY & SPANKY also stars Elaine Hendrix (The Parent Trap) and Denise Richards (Starship Troopers). Directed by Camille Stochitch, ADVENTURES OF DALLY & SPANKY was written and produced by Tyler W. Konney with Barbara Greaves, Bobby Hillis and Stochitch as executive producers.
The great news is it is easy to watch ADVENTURES OF DALLY & SPANKY or better still own your own copy of the film. Parents will be happy to know this is family-friendly and is rated PG.