At Lucy Pet, we're totally focused on animal care and improving the health of cats and dogs. From what you feed your cat or dog, how you care for their skin and coat, or how to have a healthier litter box for your cat, Lucy Pet has innovative products to help pet parents make the best choices for furry family members.

We take great pride in having a professional, diverse team of women and men with extensive backgrounds in animal health and nutrition. You can rely on Lucy Pet when you have any product questions regarding your cat or dog.
We have an extensive staff of health professionals from the Lucy Pet Foundation clinic, including Dr. Karen Halligan, Chief Veterinary Officer, Dr. Lisa Y. Harris, Chief Veterinary Surgeon, and registered veterinary technicians (RVT's). We are so proud that The Lucy Pet Foundation is out doing the important work that needs to be done. From healthcare and spay & neuter services, low cost vaccines, deworming, flea control, education programs, and supporting local communities through rescue and adoption, we know first-hand what it means to serve the public.
The Lucy Pet nutrition team includes professionals from the pet industry, animal nutrition, animal physiology, sourcing, manufacturing and veterinary health care. We're not part of some huge corporation with layers and layers of red tape. We are real people who are working with animals every day with one goal in mind, to help animals.
Our nutrition team specifically has well over 200 years of combined experience in dog and cat nutrition and animal health. We're people who love pets, are experts in our respective fields, and who understand what consumers want and what pets need to thrive.
Our nutrition team of experts includes highly credentialed professionals with extensive backgrounds in companion animal health and nutrition. We are proud to have leading companion animal nutritional scientists, a dual Ph.D. nutritionist formulation team, a Ph.D. product development & innovation team, a team of "Safe Quality Food (SQF) Level 2" certified ingredient sourcing specialists, and staff registered veterinary technicians (RVTs) for full customer care expertise.
Lucy Pet is proud to work with one of the world's leading experts on digestive health, whose research on dietary fiber is the cornerstone of our P.B.F. technology.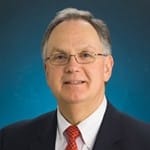 Dr. George C. Fahey is Professor Emeritus of Animal Nutritional Sciences at the University of Illinois. For over 40 years he has conducted extensive research on gastrointestinal tract health and the role of macronutrients in digestive physiology and health of the gut.
He has pioneered research on companion animal health and nutrition. He discovered the optimal sources and concentrations of dietary fibers in pet food, to include identification of the relationship between fiber fermentability, nutrient digestibility, and digestive tract upset, and prebiotic efficacy in dogs and cats.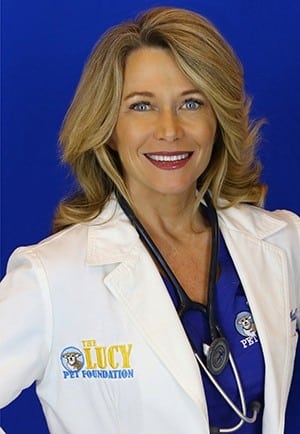 Dr. Karen Halligan, DVM Renowned veterinarian, author, and celebrity spokesperson Karen "Doc" Halligan and the Chief Veterinary Officer of The Lucy Pet Foundation has developed a distinguished veterinary medical career while establishing herself as a national authority on animals.
Doc Halligan is the author of the award-winning book Doc Halligan's What Every Pet Owner Should Know: Prescriptions for Happy, Healthy Cats and Dogs (HarperCollins, 2007) and has authored numerous articles for PARADE magazine and other media. She has appeared regularly on television on the Katie Couric show, Doctors, Bonnie Hunt Show, Kelly and Michael, the Today Show, the Mike and Juliet Show, iVillage Live, Dr. Drew's Lifechangers, The Insider, CBS Early Morning Show, Fox and Friends, Dog Tales, Animal Rescue 911 and Extra TV. 
In addition to being a skilled surgeon in spay/neuter techniques; she was the director of veterinary services for the spcaLA for over twelve years and is an expert in animal-cruelty, having prepared in excess of over one hundred cases for trial as well as testifying as an expert witness. Additionally, she has presented lectures to law enforcement on the successful use of forensics in animal cruelty prosecution. For the past three years, she has served on the board of directors of the American Red Cross of Santa Monica, CA and is currently developing emergency service protocols for pet owners that can serve as a national model. You can learn more at her website www.dochalligan.com