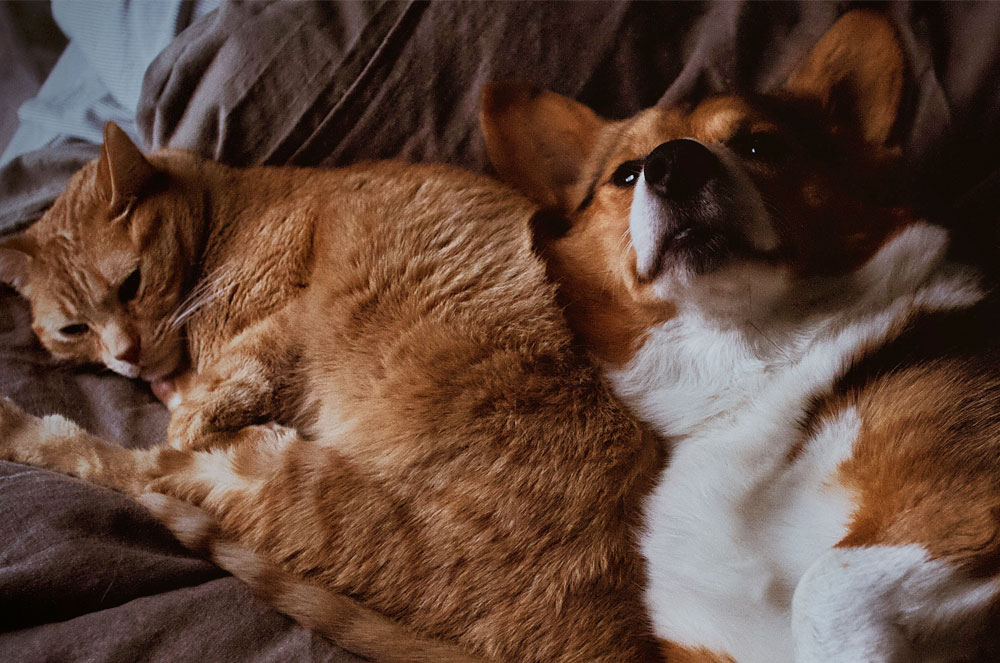 Because it is about the P.B.F. Prebiotic Balanced Fiber. Did you know that a variety of dietary fiber is very important in dog foods? It's really good for your pet's gut function and health…and better digestion.

Because of Prebiotics. You are probably wondering why that matters for dogs. Well, prebiotics is a nondigestible food ingredient. Sounds interesting. However, these ingredients actually help stimulate the growth and activity of limited bacteria in the colon; therefore, improving your dog's overall health- Sounds great now!

Because our experience is key. Our products are created by a team with 200 combined years of experience. This team is the best of the best.

Because we're HIGH quality. No mystery proteins like "meat by-products" or "poultry by-products". We source our duck from France and the USA, our wild-caught salmon, and our chicken meal from the USA. We also include quality ingredients like quinoa, pumpkin, chickpeas, peas, and sweet potatoes. We want your dogs & cats to be treated like the queens & kings they are with only the best quality food.

Because no bad stuff you don't want. We formulated our diets to avoid certain ingredients consumers choose to avoid, such as wheat, corn, soy, artificial preservatives, flavors, or colors.

Because we give back. Lucy Pet Products is committed to helping animals by donating to the Lucy Pet Foundation, who is working to reduce pet overpopulation and support animal welfare causes.

Because we manufacture here in the USA. We have a quality assurance program that tests every production run for 9 known contaminants. Your Lucy Pet food is safe to feed your pet.

Because we care. The health and safety of your pet are our top priority. We pay attention to detail, and carry out honesty, as one of our core values, through every formulation process.