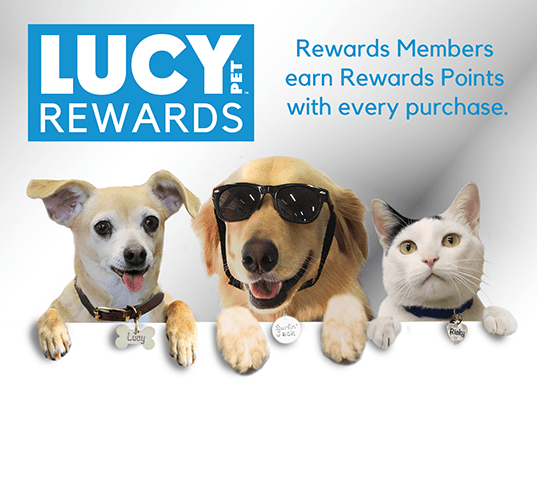 Welcome to Lucy Pet Rewards!
Earn rewards for the things you like to do every day.
For every dollar you spend in our online store, you will receive 1 point that is redeemable at our Rewards Claim Page. Not only do you receive redeemable points, but you also receive insider pet care tips from our nutrition experts, first look at new products and exclusive offers and news alerts straight to your inbox.
Earn 1 point for every $ you spend at Lucy Pet Products online shop.
Exclusive Coupon at sign up
Insider Pet Care Tips from our Nutrition experts
First look at new products
Exclusive offers, product updates, and news
Stay informed about how we help animals with the Lucy Pet Foundation
Exclusive Preferred Customer Care Line
EASY-TO-EARN LUCY PET POINTS