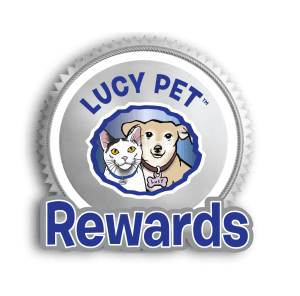 We know you love animals, that's why you are here! We're excited to announce our Lucy Pet Rewards program to help give your pets the very best care and reward you at the same time.
The Lucy Pet Rewards program lets you earn rewards for the things you like to do every day. Shop on LucyPetProducts.com to earn 1 point for each dollar you spend. When you accumulate enough points, you can redeem them for cool swag, or products.
Get rewarded every time you shop at LucyPetProducts.com. All you have to do is join and start earning points for each purchase or fun things you do online, such as sharing or liking our posts on Facebook or Instagram. When you shop on bonus points days, you'll earn even more. As you accumulate Rewards Points, you can use your points to redeem for products, samples, vouchers, discounts, or cool swag. You even have the opportunity to use your points to help animals by donating them to the Lucy Pet Foundation, which is a 501 © 3 animal charity.
Benefits of Lucy Pet Rewards
Sign up Bonus Points

Earn Reward points for activities & purchases on our website.1 point = $1 purchase

Redeem points for free products & cool swag.

Exclusive coupons for stores or on our site.

Insider Pet Nutrition Tips for pet health.

First look at new products, exclusive offers.

Frequent Buyer Rewards: Buy 12, Get 1 Free on Food and Litter

(see details)

Exclusive Customer Care Toll-Free number

Stay informed on how the Lucy Pet Foundation saves and helps animals.
It's easy and fast to join, sign up and start accumulating your Lucy Pet Rewards today!
Our Products Are the Best Reward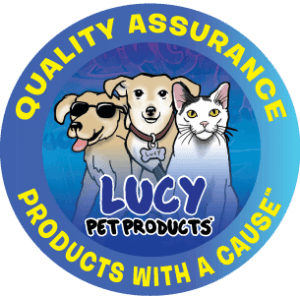 You can trust Lucy Pet for the best quality products for your dog or cat and are like a reward in itself. Our Formulas for Life dog and cat foods are made with natural ingredients from trusted suppliers. Our P.B.F. Prebiotic Balanced Fiber blend gives your dog or cat the proper balance of fibers to promote good gut health. Our pet foods are among the top rated, voted as the best-rated options for dogs and cats. Whether you want natural pet foods, grain-free diets, limited ingredient diets, or a whole grain diet, Lucy Pet foods are the best dog foods and best cat foods you can buy. For cat parents, Lucy Pet Cats Incredible litter is the best litter because it actually prevents ammonia from forming in the litter box. Check out Cats Incredible and see the difference today.