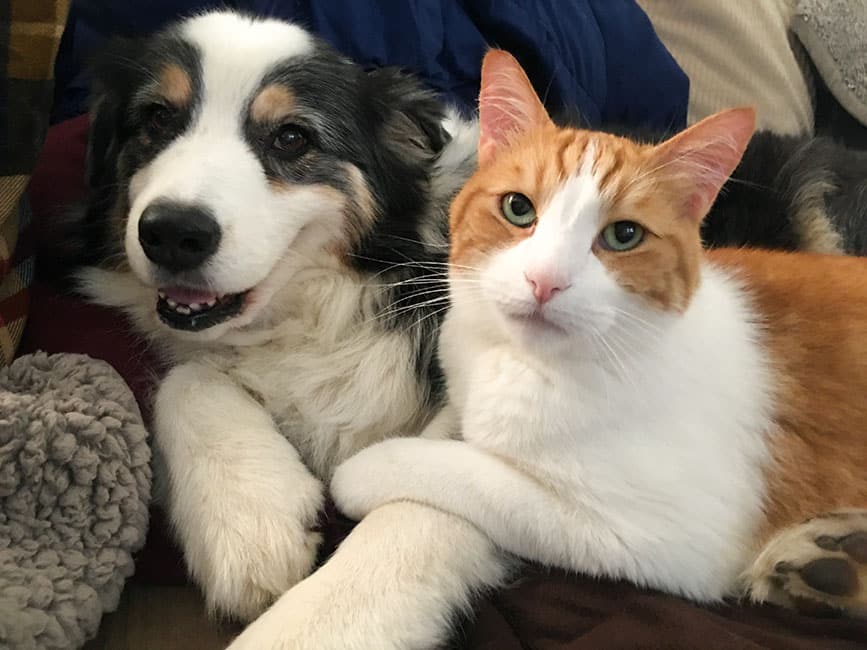 Every Pet Deserves The Very Best.
Developed by the world's leading expert in animal nutrition and digestive health, Dr. George C. Fahey. Our foods are carefully formulated and manufactured for nutritional balance to ensure your pets are healthy from the inside out.
Made with premium ingredients. Sourced locally and globally from reputable suppliers we know and trust and have worked with for years.  No duck meat by-products, no chicken meat by-products, no artificial preservatives, flavors or coloring, and are made without corn, wheat or soy.
Our food, litter, shampoo and conditioners are manufactured in American facilities. We are committed to improving the lives of dogs and cats through innovative products with the latest advancements in health and well-being.

So So Happy I am so happy with your products. After trying out many brands for my 2-year-old golden mix with stomach sensitivities which I suspect is IBS, Lucy Pet was the first one that worked for her. I am especially supportive of your mission and appreciate all that you do.

Formulas for Life – Salmon, Pumpkin & Quinoa Since feeding my 9-year old Black Lab, Briley, the Salmon, Pumpkin & Quinoa product she has almost turned back into a puppy. She is now abundant with energy again and her coat of hair is so glowing and healthy-looking. This food is fantastic and I'm so grateful to the entire LPP staff for their dedication to the health of animals

Meet Spratling 2018 AKC Grand National Champion Barnhunt

Jen Spratling's mom says that after switching to Lucy Pet now almost 10-year-old Spratling has so much more energy. The energy needed for a National Champion!