Celebrity dog trainer Brandon McMillan believes in Lucy Pet because of its superfood ingredients, state-of-the-art plant, and quality control testing. 
New Product Arrivals
Latest products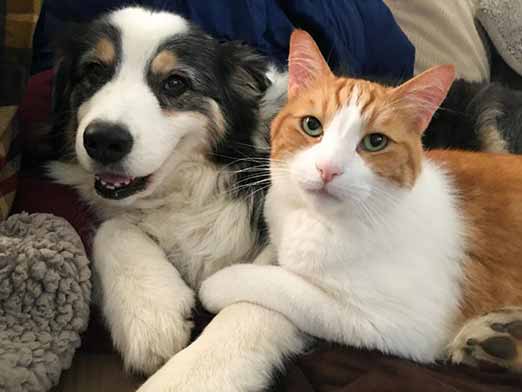 Every Pet Deserves The Very Best.
Developed by the world's leading expert in animal nutrition and digestive health, Dr. George C. Fahey. Our foods are carefully formulated and manufactured in our own plant for nutritional balance to ensure your pets are healthy from the inside out.
Made with premium ingredients. Sourced locally and globally from reputable suppliers we know and trust and have worked with for years. We test every ingredient before it is used in production. None of our dry food formulas contain any duck meat by-products, chicken meat by-products, artificial preservatives, flavors or coloring, corn, wheat or soy.
Our dog food rolls are made with real meat, including nutrient dense organ meat (such as beef lungs, beef kidney, etc.). Our dog food rolls are shelf-stable and do not require refrigeration until opened. We use a proven preservative system used widely in human foods are safe for pets.
Our dry food and dog food rolls are made in our production facility in Southern California. Our dog treats and litter are manufactured in American facilities. Our canned food and cat treats are made in a USDA inspected facility in Thailand. We are committed to improving the lives of dogs and cats through innovative products with the latest advancements in health and well-being.
Look What People Are Saying About Lucy Pet Foods
I Love Lucy Pet Food My Golden Retriever is 15 years old and she is thriving with the salmon food!! 
Thank You
Lucy Pet Products!!

My Cat Loves Life –  After trying Lucy Pets  Chicken and brown Rice Cat food, Miss Moffit my fussy kitty seems to have found the food for her. 
She can't seem to get enough of it.
My Pups Love Lucy Pet

I  have Been using Lucy's for a few months now. Both I and my pups are loving it. It has helped with my lab allergies.
I would recommend this product.