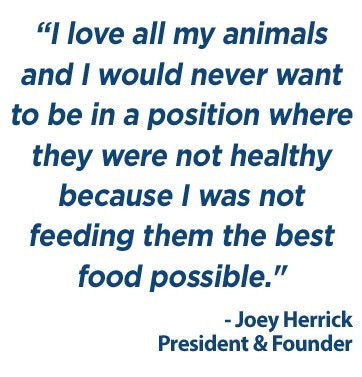 Is your pet's food as advanced as it should be?
Some of the leading brands of pet foods on the market today were developed over 20 years ago. The use of inferior ingredients, combined with consumer tendencies to overfeed have contributed to increased rates of chronic disease, obesity and other conditions that affect the quality of life for pets. Fortunately, there have been major discoveries and advancements in the science of nutrition, as well as in the production and sourcing of pet food and the ingredients that go into them.
We developed Lucy Pet Formulas for Life™ with university experts and leading companion animal nutritionists using the latest, advanced scientific technology for dogs and cats.
If your dog's or cat's current diet is not providing the right nutritional support, the desirable nutrients including many vitamins and minerals are less likely to be absorbed. Give your pet the very best opportunity for health and longevity with diets that take advantage of the latest nutritional research. Now is the time to switch to Lucy Pet Formulas for Life™
We nourish your dog's and cat's total health
Lucy Pet Formulas for Life™ is guided by science and nutritional research, using natural ingredients for dogs and cats. We did not develop our formulas based only on a fad or trendy marketing hype.
Super-premium ingredients from closely trusted suppliers we know.

A focus on creating a healthy digestive system with a variety of quality fibers to feed and nourish the entire body.

We offer grain-free diets featuring quality proteins, carbohydrates, and fibers.

Less common ingredients such as Quinoa, Pumpkin, and Chickpeas.

Thoughtfully created by some of the leading nutritionists in the world.
Lucy Pet Formulas for Life™ Philosophy
Our Vision: Helping pets live longer, healthier lives.
Our Promise: Honesty, transparency, and the very best quality.
Our Motto: Every Dog & Cat deserves the very best.