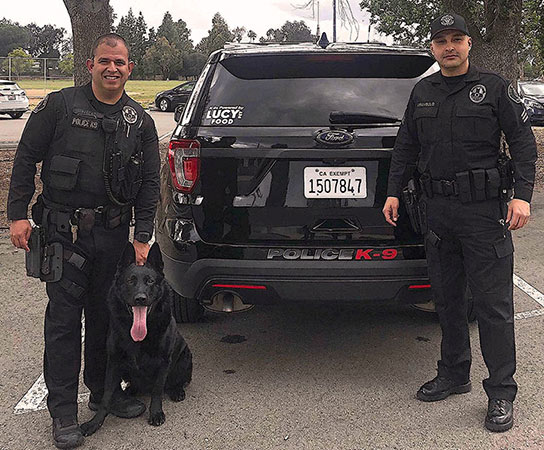 Lucy Pet Foods™ has worked directly with LAPD K9s, State Police K9s, and Government working dogs. These amazing dogs have to be mentally and physically fit to react at a moment's notice while on rescue or tactical missions.
Lucy Pet Foods™ gives these special canines all the nutritional requirements they need to work hard in high-stress environments.  It helps these hero dogs develop strong muscles, great energy, and leads to better digestion.
Photo: LAPD School Police with K9 Nemo
Below, see what some of the police and military handlers who feed Lucy Pet Formulas to their K9 officers have to say about its benefits.  
"Lucy Pet™ gives our K9 teams the Five "C's": Consistent Appetite, Consistent Weight Management, Consistent Firm Stools, Consistent Performance, and Confidence."- Rodney Spicer, Gold Coast K9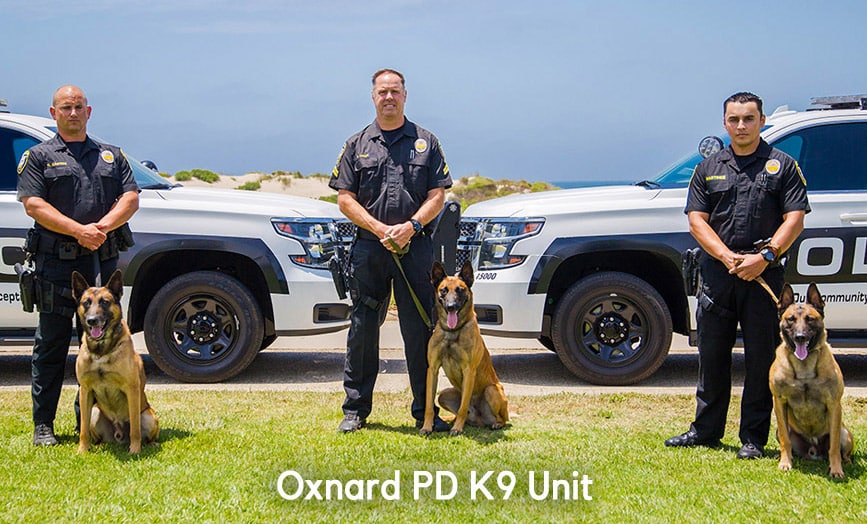 "I have been working Hi-drive high-stress police dogs for 20 years. You don't put unleaded fuel in a race car that's why I fuel Capone with Lucy Pet™."
"Raised on Lucy Pet, Ragnar and his son, Bjorn of Ragnar6 are traveling across America meeting heroic working K9's.  When you want the best for your dog, Lucy Pet gives you peace of mind."
"Gold Coast K9 is the gold standard of police service and Corporate security K9's. Our dogs work in all climates and stressful environments where there is a high expectation of performance to meet the needs of our working dogs and their performance begins with optimum nutrition. Our dogs have a strong appetite, healthy appearance with small and firm stools, and are maintained with Lucy Pet Foods."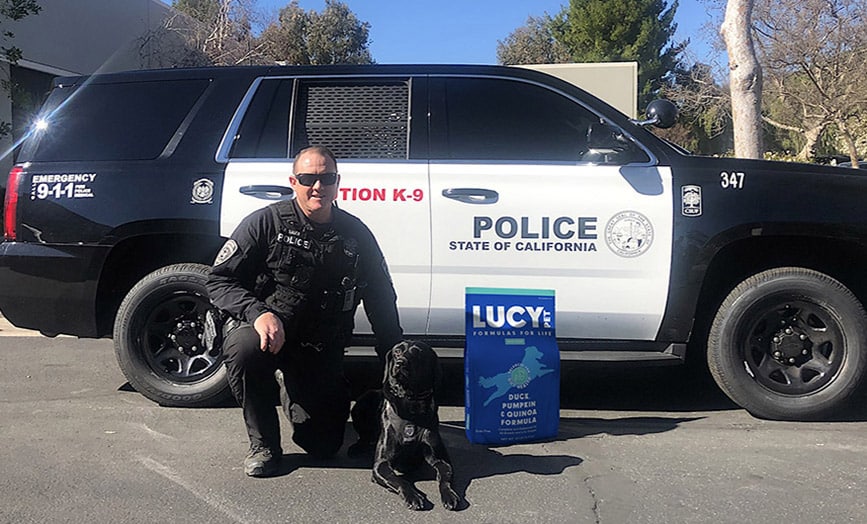 "When I first got Glock he had a lot of soft stool issues with the kibble he was on, particularly when we were training and doing special events such as concerts and sports events. When I switched to Lucy Pet Foods™ it completely solved all digestive issues, even on training days."
[mailmunch-form id="767869″]