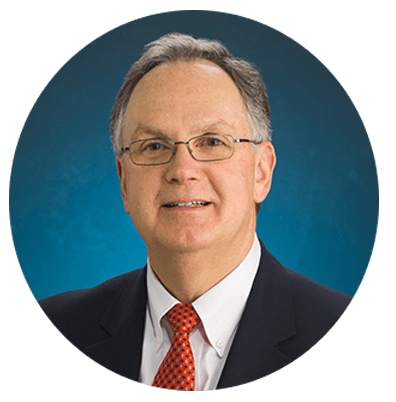 DR. GEORGE C. FAHEY
Growing up on a farm with lots of animals, Dr. Fahey developed an early passion for animals and wanted to find ways to keep them healthy. Over a long and distinguished career, he has come to realize that helping optimize animal's digestive health is the best way to do that. As Professor Emeritus of Animal Sciences and Nutritional Sciences at the University of Illinois at Urbana-Champaign, he knows the ins and outs of your pet's digestive tract and nutritional needs better than anyone.
However, he didn't begin his career in pet nutrition. Instead, as an undergraduate, he began by studying biology and chemistry. This foundation would be essential to his view that nutrition must be studied not just at the molecular level but at every level from the cellular to the level of the whole organism. This view was reinforced as he studied how animals like cows and sheep (known as ruminants) process the food they eat. His work with cows and sheep made it obvious that digestive health was the cornerstone of every other kind of health. And then, in the late 1980s, Dr. Fahey switched his focus to studying pets. With Lucy Pet, he is glad to be a part of a team that takes the science of animal nutrition seriously and puts the health of the animal first.
At Lucy Pet, we are proud to be on the leading edge of pet nutrition with our Lucy Pet Formulas for Life(™) with our unique P.B.F. Prebiotic Balanced Fiber(™) blend. We are very proud to work with Dr. George C. Fahey, the world's leading expert in dietary fiber, digestion and gut health for animals and humans. His 40 years of proven, nutritional scientific research are the cornerstone of Lucy Pet's nutrition.