Lucy Pet Formulas for Life™ Quality & Safety Checks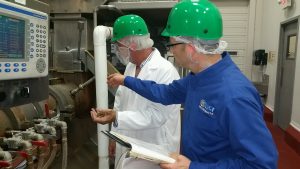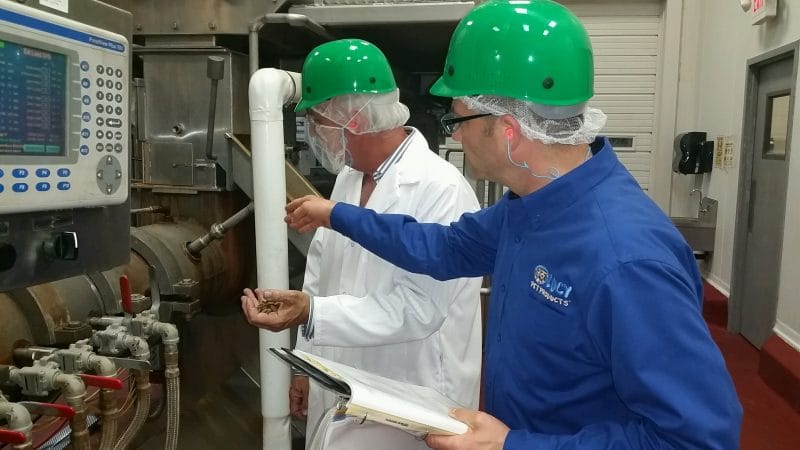 Lucy Pet Formulas for Life ™ are made with truth in labeling, honesty in formulations and attention to detail. Our Quality Assurance Program gives you peace of mind that what you feed your cat or dog is safe and the highest quality. The health and safety of your pet are our top priority. We check every production batch of our products for 9 known contaminants before distribution so that you can be assured they meet our strict Quality Assurance Standards.
Our manufacturing plants are HACCP certified and exceed FDA, AAFCO, GCMP and USDA industry-wide standards. Our partner plant staff are also certified with Preventive Controls Qualified Individuals (PCQI) to comply with the FDA Food Safety Modernization Act.
Every batch of food has 9 tests for safety to give you peace of mind that your food is safe to feed your pet. These tests are performed at an independent, third-party laboratory by highly qualified microbiologists.
AFLATOXIN

SALMONELLA SPP

DON (VOMITOXIN)

CYANURIC ACID

FUMONISIN
MELAMINE

OCHRATOXIN

ZEARALENONE

SHIGA TOXIN PRODUCING ESCHERICHIA COLI (STEC)
Shampoos & Leave In Conditioning Sprays Quality Assurance Checks
Microbiological PET7

Physical Appearance/Visual inspection

PH level validation

Cleaning Action

Foaming Ability

Non-Irritation Test

Accelerated Stability Studies

Ingredient Lot Traceability
Cats Incredible Litter Quality Assurance Checks
Microbial Activity

Foreign Material

Clump-ability

Dust Level

Scale Calibration

Particle Specification

Moisture

Absorption Capacity

Ingredient Lot Traceability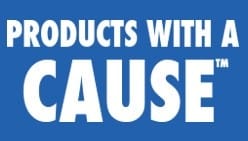 Products With A Cause
We are committed to helping animals by donating to the Lucy Pet Foundation, whose mission is to reduce pet overpopulation and support other animal welfare causes.